A facade, a whole building made of glass, that's what most clients are dreaming of. Nothing is as brilliant as modern glass architecture. But many consultants and architects still prefer other building materials – why? One of the main reasons is the cost-intensive, time consuming conventional cleaning with cradles or cranes. Sometimes it is often impossible to clean facades, as there is no access available. iku®windows is the missing link to smart buildings: The worldwide patented and award-winning self-cleaning mechanism of iku®windows makes cleaning of facades child's play just at the touch of a button in short time. This step in the future of facade technology has long been overdue. Cutting edge buildings need intelligent solutions.
This easy handling cleaning procedure is the solution for modern glass facades. Above all, iku®windows offers further benefits: safety, cost effectiveness, image and smart design.
iku®windows is developing and distributing intelligent window and façade systems, as well as several additional options, together with its licensed partners.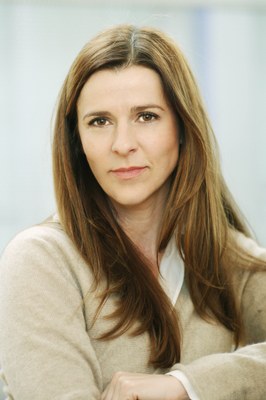 Monika Thurnher
"20 years ago we all wound down our car windows. Whoever still does that today?"
Julius Thurnher,

Entrepreneur and Inventor
"iku®windows brings out a revolution in facade business. At the touch of a button huge skyscrapers can be cleaned within short time. This is unique throughout the world!"